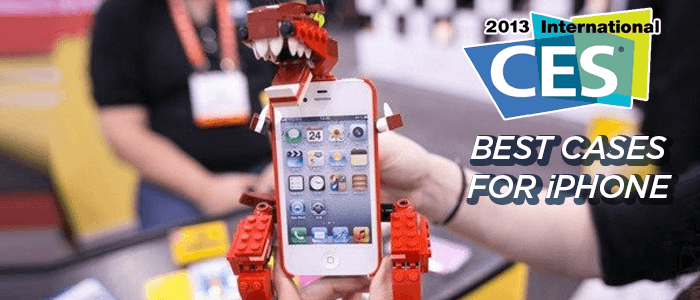 At CES 2013, the best of iPhone cases came from everywhere. The Consumer Electronics Show would be nothing without a series of innovative and cool cases. In 2013, a great deal of effort has gone into creating a plethora of case options for the iPhone 5 and, its predecessor, the iPhone 4s. Each case debuted is unique and interesting in its own way, but we've collected just a few of our favorites this year to share with you.
Print Your Own Case?
Sculpteo's 3D Printing iPhone Case service is one item at CES that we certainly didn't expect, but its interesting and innovative in its simplicity. Sculpteo takes customization of an iPhone case to a whole new level. Users who download the app can create their case art, or use stock, pick the material of their case, have it printed and shipped anywhere in the world. You can add special features and designs to make your iPhone case truly unique and we think that's pretty cool.
Tough Love
Incipio, a company known for their innovative iPhone styling, is at it again at the 2013 CES event. The company has debuted a series of utility based cases and applications that aim to turn an iPhone into more than just an electronic device. The company is offering a plethora of different utility objects, designed into their cases, including a tape measure which is cable of measuring up to 20 feet distances, a leveling tool, and a scale. Incipio has hit the mark with utility-focused cases intended for those who need to do more than just jot down some notes and send an email from their phone.
Kick Some Brick
Lego has been talked about a great deal at CES 2013. With their new MindStorm series, the company is hot on the technology track, but they took it back to basics by producing the "Brick It" iPhone case in conjunction with Belkin. This case, which is designed around a colorful plastic protective layer, features a Lego board in the center of the case. You can build on that board with any traditional Lego block that you have handy. While these cases, intended for the iPhone 5, will officially debut at the Toy Fair in February, CES offered a Sneak Peak of the colorful, and fun protective option.
Have your own opinions about CES 2013? We would love to hear from you!