Better Parts…
Know what you're looking for and just need parts?  We've got it.  Want to repair it yourself and need the right tools and tutorials to get the job done right (the first time)?  We've got all that too.
Browse our selection of repair parts for the majority of Apple® and Samsung® Devices.
All parts are backed by a 6 Month Warranty.
Fast Turn-Around
We are ready to assist you in repairing your devices that are mailed in, so you can rest assured your device will be repaired and returned to you in no time!  We know how important your device is to your day, so let us get you back up and running with our mail-in services.
Most repairs are turned around the same day we receive them.
Own or Manage a Fleet of Devices?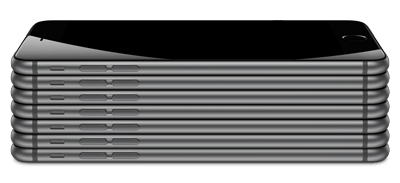 Get Started with Our Enterprise Services

Many organizations with a MDM, often will look at replacing broken devices because they don't know about the options for repair.  We can often reduce the amount of expense it takes to operate your fleet of devices by offering bulk discounts and personalized services for your company or organization.  So, whether you're a business, an educational firm, or healthcare organization, we've got everything under control to get you back to business as usual.