The hunt for Christmas 2016 is already in the books. You've purchased your goodies and wrapped them already. All that is left to do is give your gifts to your friends and family. While you've probably done all your shopping, you probably are curious to see what the top electronics gifts were this year. We know we were, so we went ahead and collected some of the most discussed and purchased electronic items for 2016.
The NES Classic – $60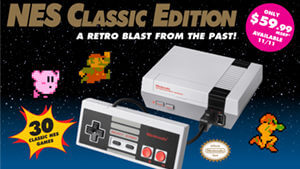 The hunt for the NES classic reached its fury even before Black Friday, and the demand for the preloaded system hasn't slowed down. The NES classic, is just what it sounds like, a classic nintendo system that comes pre-loaded with 30 games from everyone's childhood. The classic selections on the system and its marginally low prices, have sent many a shopper into a nostalgic tailspin. The bad news, however, is those who didn't grab the gaming system in early November are currently enthralled in a wild goose chase for the limited supply left.
Apple iPhone 7 – Varies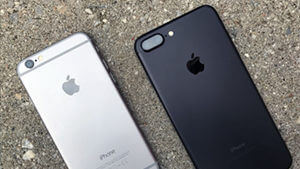 The iPhone 7 dropped a few months back, and while there weren't a ton of huge changes to the phone's aesthetic, people are still clamoring to get their hands on the device for gift-giving purposes. The iPhone upgrade plans offered by several key mobile services providers, and the snafu with Samsung's battery issues, have helped further Christmas sales of the iPhone 7.
Amazon Echo – $199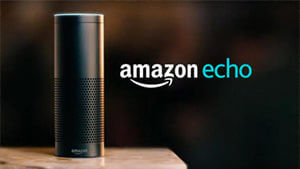 The home-based Echo, is a smart device that allows users to play music, ask questions and set-up alerts with just their voice, and Alexa, the voice of the Echo, has been insanely popular this Christmas season. It's little siblings, the Echo Dot and Echo Tap have also made it to the top of the gift-giving list.
Beats PowerBeats Wireless Headphones – $200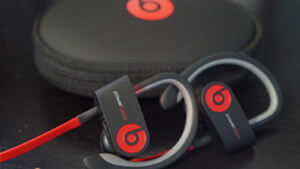 With the iPhone 7's missing audio jack, wireless headphones were poised for a surge this holiday season, and it seems to have happened. The PowerBeats wireless headphones, along with several other Bluetooth headphones have been at the top of people's gift-giving lists. If $200 seems like a steep price, fear not, because there are several options for every budget.
Tile Tracker – $30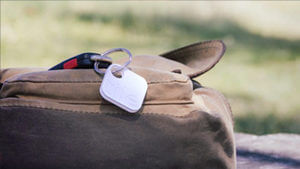 For the person who loses everything, a Tile Tracker seems like the perfect gift, and at just $30, it makes a prime stocking stuffer. The little tiles are easy to adhere to a keychain and help you find your lost phone, wallet or anything else you can't find. The batteries last for up to 1 year before the tile will need to be replaced.
Where any of these items on your gift-giving lists? Or did you ask Santa to send you any of these? Sound off in the comments!