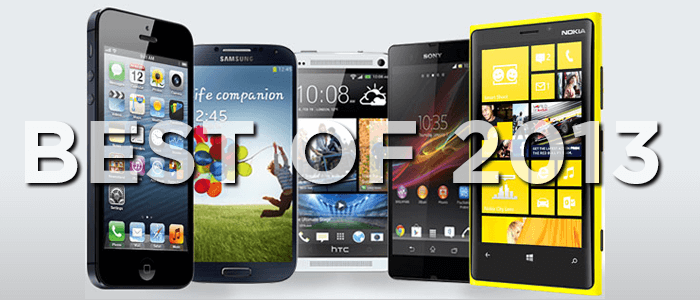 Each quarter, dozens of phones hit the market; some of them are hugely anticipated, while other phones seem to dip under the radar until they burst onto the scene. All that to say, you never know what handsets are going to make a splash and which are going to fade into the abyss as failures, or should-have-beens. The reviews are in, the best phones of 2013 so far; will they live up to the hype?
We've collected a few of our favorite phones that have hit the market in the first quarter of 2013.While each is unique and individual, each offer something similar; great features that everyone never knew they actually needed. Check out these new handsets out next time you are in the market for a new phone, and stay on the look out for what the rest of 2013 will bring in the way of cell phones.
Sony Xperia Z
The Sony Xperia Z has taken the world by storm, semi-surprisingly. The phone, which released just before the 2013 ball dropped in Times Square, is packed full of features. The 5-inch screen, quad-core processor and 13MP camera are among the phones top features; photographers-in-the-making are sure to love this one.
HTC One
HTC fell off a bit in 2012, releasing few phones, but they are back in 2013 with the HTC One. The phone is sleek and thin enough to slip into even the tightest jean pocket. It also features a display that, allegedly, runs circles around the iPhone 5's much discussed Retina Display. Additionally, the phone offers a 13MP camera that is most impressive. As always, the HTC One features the Android OS that people have come to know and love.
Samsung Galaxy S3
While the Samsung Galaxy S3 dropped before the new year, it still rounds out the list of the best handsets of the year, thus far. The S3 with its large display, lightening fast processor, and seamless Android skin has garnered a great deal of attention, even with all the court room battles. The phone is absolutely worth a look for those who prefer the Android platform.
Which one is your favorite? We always welcome input from our customers and visitors.