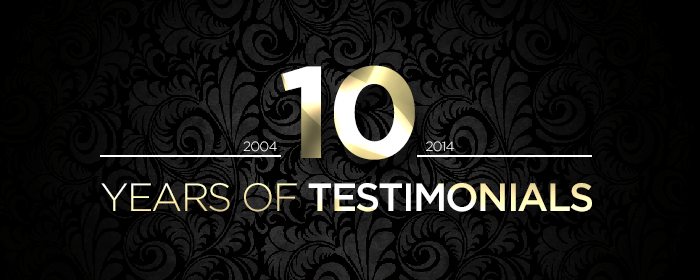 Earlier this year, we reached our 10th anniversary date.  A lot has happened for us since the beginning, and what began as a small side store in Tulsa has grown to six locations, an online store for parts and DIY operations, and even the aid of tech support calls (Even when it's not our part!).
It's no doubt that it gets pretty hairy here sometimes.  But what keeps us going is our spirit and drive to really succeed, and we believe in excellence.  A shorter version of the motto is to say that we want the customer to feel like they're important, no matter what the cost.
And sometimes, it can be hard.  When a repair seems simple but instantly becomes complex, the mail eats a package, or the chips fall in any other way, we really have to work at it – but we love the challenge.
And that leads us to input from all of you.  Just recently shared with us:
Thank you Tim at 21st and Yale location! Very professional, courteous, informative, listened well and repaired the issue quickly! You ROCK!
Thank you, M.K. Miller-Burton.  Your gratitude shows that our hard work has had its rewards, and we really appreciate that.  As we roll into our second decade, we hope to have many more great moments with all of you.
Thank you for sharing!