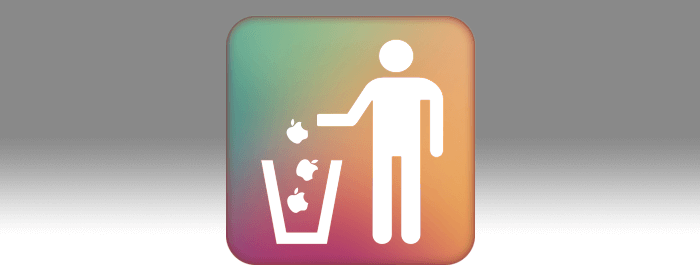 Not even the greatest fiction writers of forty years ago could have developed a character as mysterious as modern software. The New York Times journalist, Quentin Hardy, labels software as the "strangest invention in economic history: a great wealth creator and an industry destroyer." But like the human emotion fear, no one can bring you a gallon of software. Quentin says that software is "insubstantial." Software invention has become a blessing and a curse. It has caused Apple to rise exponentially as one of the world's biggest organizations. But, doom may loom ahead for Apple because of where software is headed (artificial intelligence).
Recently, Apple met with their software developers; experts who make Apple products all the rave for millions by developing unique things, which enhances the technological ability of Apple's phones, tablets, and computers. But, some are saying that the meeting was nothing more than a meeting of the minds to lay out a strategy for catch up. Apple needs to catch up with its rivals or face severe consequences.
Quentin writes, "Apple offered a new way to send sketches and handwriting, new ways of photo-organizing, and a limited incorporation of Siri, Apple's virtual assistant, with third-party software. The watch loads apps faster, and has some more social functions." So, the question is: Why is Apple focused more on its devices than brilliant software? Consider Google Maps. It's no secret that Google Maps is preferred to Apple's maps. Google is better, for one, it collects the experiences of multiple users in real time and alerts the users to traffic backups and such.
The big trend in software is the application of artificial intelligence in real-time in mobile devices. Artificial intelligence gathers behavioral patterns, which collects large and diverse sets of data to make it work efficaciously. Much of the data is personal, and more personal is better. This ability is the success of A.I. To develop software with artificial intelligence, one has to access loads of information in various ways.
Timothy D. Cook, Apple's CEO, according to Quentin, "has positioned his company as one that values customer privacy as a key feature, something exemplified in his battle with the Federal Bureau of Investigation over access to an iPhone after the San Bernardino shootings. That's perhaps great from a brand perspective, but it may conflict with the way a lot of software is going to be written." So, at the chagrin of Apple, consumers of Apple devices may boast of security and privacy at the expense of new software that brings the magic.