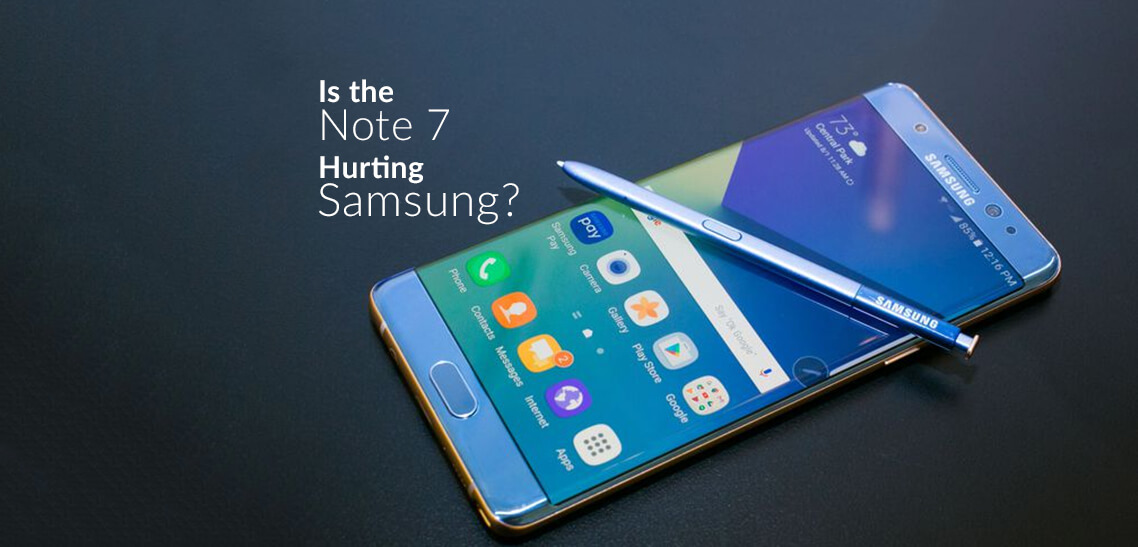 Is the Note 7 Hurting Samsung?
What happens when you owe big bucks, and you don't have the cash to cover the debt? If you are like most people who want to guard the integrity of their name, you start selling off your assets and breaking the kids' piggy banks. USA TODAY recently ran a story entitled, "Report: Samsung selling stakes in tech companies." Brett Molina writes, "Samsung is reportedly selling off shares it holds in other tech companies to help pay for the massive recall involving its Galaxy Note 7 smartphone."
Molina alluded to a report in The Wall Street Journal that said Samsung was selling its shares in Seagate Technology, Rambus Inc., Sharp, and ASML Holding NV. Why? If you have been following the news regarding Samsung and its failed smartphone, Samsung has recalled more than one million Galaxy Note 7's because of a potential fire hazard created by the smartphone's battery. By some reports, Samsung has received over 90 complaints of batteries overheating in the US alone. Class action lawsuits are being crafted by attorneys as I write this. There have been US consumers who received second degree burns on their bodies after the batteries overheated and caught fire. There have been fifty-five reports of property damage.
It seems that Samsung brought the Galaxy Note 7 to market ahead of the iPhone 7 and 7 plus to get a jump on the market shares. Having done this, the Galaxy Note 7 had hoped to supersede the updated features on the iPhone 7, thus, presenting a better smartphone. Haste makes waste, or something like that. Samsung advised consumers that replacement models of the Note 7 will be arriving at retailers by Wednesday. The replacement smartphones will display a green battery icon instead of a white one and a small black square on the label of the packaging. Nevertheless, Samsung is breaking a lot of piggy banks to absorb the costs associated with the bad batteries.