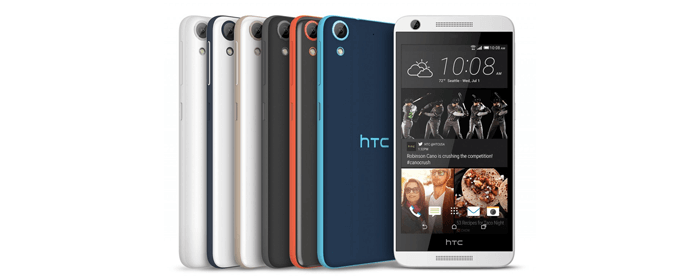 Everyone knows that a top-selling smartphone can go from being the phone everyone must have to the bottom of the list in just a short amount of time. So, why would a company launch a 2015 smartphone in 2016, and hope to have it compete successfully at the mid-range? HTC has done this with the Desire 626 Dual SIM. The D 626 smartphone was first introduced in 2015, but came to India with a different SoC and dual-SIM support in February 2016. It is currently priced at Rs. 13,990, and the hopes are that it will take on strong mid-range competitors such as the Xiaomi Redmi Note 3 and Lenovo Vibe K4 Note.
The Desire 626 Dual SIM is fairly easy to handle, thanks to its size. It feels solid and has great aesthetics. The plastic rear panel appears to be removable but it isn't, which keeps the battery non-accessible. Over all, the Desire 626 Dual SIM has a fairly sleek layout, and the result is a solid looking smartphone that appears to be appropriately priced among the mid-range competitors. The phone is powered by the Octa-Core MediaTek MT6752, speed marked at 1.8GHz. There is 16GB of internal storage, 2GB of RAM, a 2000mAh battery, and 4G capability on both SIM slots.
The HTC Desire 626 Dual SIM runs on Android 4.4.4, now a full two generations behind the latest version. This is an anomaly, when one considers that there are phones significantly cheaper than the Desire 626 that run Android 6.0. There's no fingerprint sensor, and the older software naturally lacks options that we now take for granted. Competing smartphones like the Lenovo K4 Note and Redmi Note 3 have higher resolution screens, more RAM, better speakers, audio enhancements, and much more capable processors than the D 626. Critics make a strong argument against releasing this product again in 2016. Sensible customers are very aware of the myriad of options and features available on comparable product at the same price or even less than the D 626.
#tDash0366