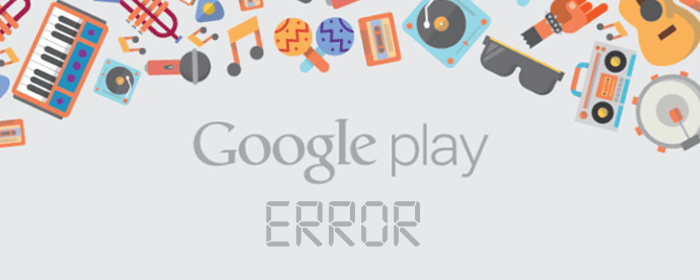 When all I want to do is play, Google Play errors are the last thing you want to see. This counts doubly on your new device like a Galaxy S5, LG G Flex, or Note 3.  The Samsung Galaxy Note 3 is undoubtedly one of the newer and hotter devices to enter the market.  We here at Phone Doctors often see repair requests for this device, and they have ranged from the normal (a cracked screen) to the slightly outlandish (charging the device activates a hypnosis program).
OK, I might be embellishing a little bit on the latter of those.  Or a lot.
However, one issue that is coming up repeatedly for many owners is the dreaded "Google Play Error".  This comes up when you are trying to access your store – and like many of us, we need to access this to get our favorite suite of apps.
The exact text of the error is "Error retrieving information from server. [RPC:S-5:AEC-0]".  In less fancy terms, the Play Store is having a frustration with seeing your Google account.  It's not to say you haven't entered it correctly, it merely forgot that it exists.
To get your device to interact with the Store again, you need to remove and reactivate the Google Account.  This step-by-step guide should aid you:
1) Go to Settings, and find your Accounts option.

2) Once there, tap on Google Accounts.

3) Scroll down and select Remove.  This will give you a pop-up warning asking if you truly wish to remove the account.  (We'll be putting it back soon.)

4) Exit out of Settings.
Now, for the steps with Google Play.
1) Select Google Play, and it will ask you for terms and conditions.  Agreeing with the terms will take you to a selection for creating a new account, or adding an existing.

2) Select the option to add an existing account and add it as you normally would.
This process should get your updates rolling cleanly again.  If it does not work right away, a restart of the phone should get you back to normal usage.
You will still need to re-sync the Google Account.
The path is in Settings > Accounts > Google Accounts.  Then put a check mark in the box for any services you use – once done, this will turn on syncing again and restore your phone back to where it was before we began this process, without the Google Play error.
Some phones may have a simple On/Off switch for this that you can activate as well.
This has not been a permanent fix for all users, as the phone is very new – expect an OS update in the nearer future.  However, it has allowed owners of the Galaxy Note 3 to finish their downloads and get their apps back in order.
While we can't fix a hypnosis charging program, this is at least one solution that has made the news that should make life a little easier for Note 3 owners. If your Note 3 has a broken screen, or you have other hardware related issues, take a look at our full list of parts for do it yourself repair: Samsung Galaxy Note 3 Repair Parts.
That reminds me…I need to go charge my Note 3.
Have a question or comment for us here at Phone Doctors?  Leave your comment below, or drop us a line.  We'd love to hear from you!