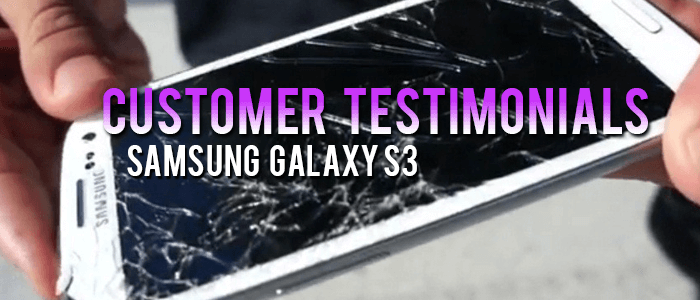 Here at Phone Doctors, we love our customers and really get excited when we hear about how great their experience was. Whether it's a do-it-yourself kit or an in-store full-service repair, we strive to deliver the highest customer service and satisfaction in the industry. Today, we received an awesome customer review from Carmine D.
What the Customer Said:
I ordered the LCD and tools replacement for my Galaxy S3, was a bit worried about replacing it, followed your video. Was really worried halfway into the repair when the old glass and the LCD stared breaking apart, but in the end the finished product was flawless everything works great my phone looks and works like new again. I am very happy because I was ready to buy a new phone this repair was well worth it.
Thanks Carmine! We appreciate your business and look forward to serving you again in the future for your accessory and other parts needs!
Thank you for sharing!