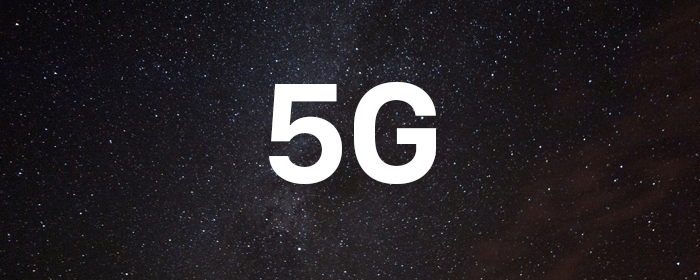 Do You Remember the payphone era?
When I served in the US Navy, to call home I carried a pocket full of quarters to feed the phone for more minutes. Today, however, the mobile device industry has literally lightened my load. I don't need a pocket full of quarters to call my grandchildren across town or an old military buddy three states east of me. The question is: Whatever happened to those old phone booths? Well, in New York City thousands of pay phones have been replaced with free Wi-Fi hot spots. The city website declares that by July 2016, 500 hot spots will be installed and eventually about 7,500 old phone units will be replaced. Life's axiom is that nothing stays the same. Necessity is truly the mother of all new devices now appearing. But, what's next in the world of mobility—the freedom to be untethered?
Probably, the new world of 5G network is the next big thing. But, before I cover bandwidths, have you ever wondered how your cell phone works without wires running to and fro?  If so, listen up. Cellphones work because, for one, they have efficient antennae, which enhances the effective range of transmission and reception. Although the radio signal can travel only a short distance, having a cellular network enables the signal to go further. How is that possible? It has to do with cellphone towers or base station. Plots of land are divided up into "cells," which are hexagonal areas equipped with a mast or base station. The mast receives the weak signal from the cell phone and transmits it to another base station closest to your contact.
There are a limited number of radio frequencies available for cellular networks, and every phone conversation requires one for talking and one for reception. Since the mobile frequencies are limited to around 800, around 400 conversations can use up all the available bandwidth (one bandwidth for reception and one for transmission); however, those frequencies can be reused by each cell. In densely populated areas, there have to be a lot of base stations to accommodate the large volume of calls or calls won't get through. Could this limitation change? Yes, it's in the process of change now with 5G network.
What's next in the cellular world? How about a 5G network?
In March of 2016, the FCC's chairman repeated previous pleas to open up high-band frequencies for 5G usage as soon as possible. But, he also stated that it will take several years to open up 600MHz for mobile broadband usage because it has to be auctioned off. Tom Wheeler, who became the 31st Chairman of the Federal Communications Commission (FCC) on November 4, 2013, spoke to the Subcommittee on Communications and Technology, United States House of Representatives in Washington, D.C. about going forward with 5G technology. 5G is expected to offer data speeds one hundred times quicker than 4G, while undergirding new classes of mobile devices and various types of applications. Wheeler spoke to the committee, "We're approaching 5G as we have with previous generations of wireless by adopting a flexible use policy and assuring that spectrum is available to be deployed when the private sector has arrived at the requisite technical standards and network architectures." Although commercial deployments of 5G equipment are not expected to gear up until 2020, Wheeler said the FCC will vote July 14 on his proposal.
Who's in the game for 5G technology?
The Giant Four: AT&T, Verizon, Sprint, and T-Mobile have each made it known publically that they're serious about 5G. 5G is a term used to describe the fifth generation of mobile network technology. The main quality of 5G networks compared to 4G will be amazing speed.
Verizon has thrown down the gauntlet as far as 5G leadership. CEO Lowell McAdam told investors at the JP Morgan Global Technology, Media and Telecom Conference in May of 2016, that the company will not only be the tip of the spear in 5G but will also lead in 6G "whenever that comes." In 5G trials, Verizon is purported to have achieved 1.8 Gb/s speeds in fixed wireless environments. Verizon has said it will have a fixed wireless 5G pilot available as early as 2017. According to the company's upper echelon, in the beginning phase, 5G will be used as a broadband replacement technology and not a mobile network.
Sprint says that the Overland Park wireless company (NYSE: S) is already building a network that is prepared for the next-generation network. They are implementing Sprint's densification plan. This plan essentially calls for tens of thousands miniature cells across the nation to boost and enhance the quality of its network. Why? The cost to do otherwise is astronomical. According to Sprint leadership, 5G will not be built with cell towers but with small cells to "densify" the network or simply patch the hole in 4G coverage. The small cell units are small boxes and mini towers that attach to light poles or roofs and cost much less than traditional cell towers ($10,000 to $20,000 per unit).
Sen. John Thune, R-S.D., introduced the bill: "The MOBILE NOW Act." According to Senator Thune, "America needs these reforms to continue the era of digital innovation by forging ultra-fast wireless connections with everything from light-bulbs to cars through smart use of our limited spectrum resources." The bill will codify into law President Barack Obama's 2010 memorandum that directed federal agencies to free-up at least 500 megahertz of broadband spectrum for various kinds of wireless use by 2020. The National Telecommunications and Information Administration (NTIA) will assess more than five different spectrum band's wireless feasibility, while the Department of Commerce and the Federal Communications Commission will report on commercial wireless services.
Samsung, the South Korea company, is targeting more than 10 trillion won ($8.6 billion) in annual sales of 5G equipment by 2022. All in all, a new age has begun and we will change in the way we employ gadgets, transportation, and devices. We've come a long way from the days of phone booths and pockets full of quarters buying the caller minutes. It's all a convenience now—paying online and using plastic. It's the American way.