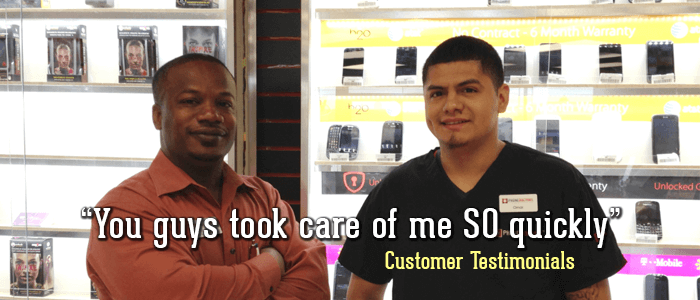 This week's testimony is from one of you guys! Neil Goldberg from New Jersey is not one of our local customers, but one that does his business with us solely online. Here is what he had to say:
What the Customer Said:
After ordering from OTHER suppliers, and getting the wrong parts and terrible (if any) customer service, I found PHONE DOCTORS and now get exactly what I need, at better prices, and shipped really fast/economically… And when I needed phone support you guys took care of me SO quickly. Very refreshing! Keep up the great work!
Thank you for sharing!